by emma —
last modified

01/10/2015 05:04 PM
Vote for Trinity!
by emma —
last modified

01/10/2015 05:04 PM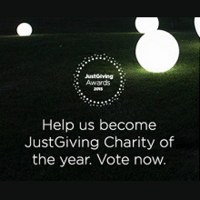 Vote for Trinity!
Nominations are open for Just Giving's Charity of the Year 2015. If you'd like to make Trinity Community Arts your winner, visit Just Giving's Facebook page to cast your vote today.
If you're not a Facebook user, you can email your nomination to Just Giving at awards@justgiving.com
Voting closes Sunday 23 August 2015.
There's also time to vote for Trinity to win a share of the M&S Community Energy Fund.

A Centre for the People
Trinity Community Arts' mission is to make sure that everyone has the opportunity to access and shape arts and culture in Bristol. We provide a progressive programme of live music and creative activities, as well as space for individuals to follow their passions and flexible facilities to suit almost any event or activity.
Based in The Trinity Centre, this much-loved historic landmark is a cultural hub for the city, where people of all ages and backgrounds can come together - connecting communities and developing people's skills through the arts.
From free music courses for young people to arts, heritage and permaculture projects for wider community, Trinity offers something for everyone. Each year the centre is used by over 40,000 people and we give over 1,000 hours of free space to other grass-roots groups to run their projects and activities for the community.