by emma —
last modified

24/02/2021 12:01 PM
DIY Arts Network
by emma —
last modified

24/02/2021 12:01 PM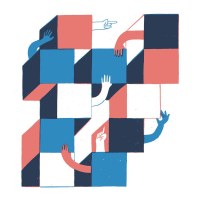 Bristol DIY Arts Network
Trinity is a member of Bristol's DIY Arts Network; an independent gathering of arts organisations and arts practitioners, large and small, who deliver cultural programmes within the city of Bristol.
We meet regularly to advocate for the sector and to discuss and inform policy, as well as forming working groups in response to specific issues and to develop shared activity. This thinking feeds directly into the wider cultural conversations happening at a high level in the city through the Cultural Strategy Steering Group.
The group's members work across different scales and different artforms; some specialise in participatory opportunities, others seek out an audience; some charge, some don't; and some provide complex programmes that sit across a number of strands.
Together, we are committed to the successful future of our city, and the creativity of both Bristol and Bristolians.
Network members include Bristol Old Vic, Watershed, Knowle West Media Centre, Artspace Lifespace, Field Art Projects, Circomedia, Architecture Centre, Colston Hall, Bristol Culture, Room 13, The British Paraorchestra and Friends, Zion and many others including independent artists.
If you are an independent artist, practitioner or smaller organisation unable to attend a meeting, you can share ideas, views and concerns with Trinity. Contact Us if you have an idea/issue you would like to raise.
There may also be some small bursaries available for individual artists and practitioners to attend committee meetings. Please contact Theatre Bristol who help to administer the group for more information.
We're what you make us so get involved! #MaketheSpace.