by sarahb —
last modified

04/09/2019 04:01 PM
—
expired
Vacancy: Admin Assistant / Receptionist
by sarahb —
last modified

04/09/2019 04:01 PM
—
expired
Come join Trinity's Team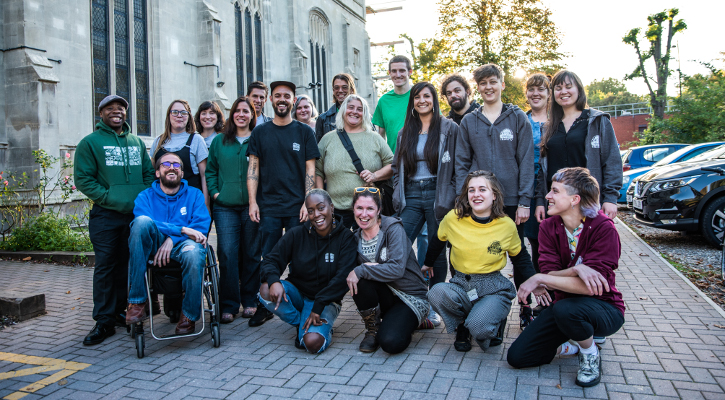 The Trinity Team get together during the yearly Heart & Soul Celebration/. Photo Khali Ackford / KoLAB Studios
We are looking for an enthusiastic team member to be the first point of call at Trinity Centre. You will look after the day to day running of our busy reception area and work within the events team to increase other staff member's capacity to deliver exciting and community driven events in the centre.
The role requires someone with excellent attention to detail and proven customer service skills as well as experience in working within a diverse community environment.
To find out more and apply download the job description and application form. Please note we cannot accept CV's for this role.
Deadline: 9am, Mon 30 Sep