by sarahb —
last modified

02/10/2019 02:06 PM
—
expired
Bristol Dance Futures Producer
by sarahb —
last modified

02/10/2019 02:06 PM
—
expired
Apply to be the new Bristol Dance Futures Producers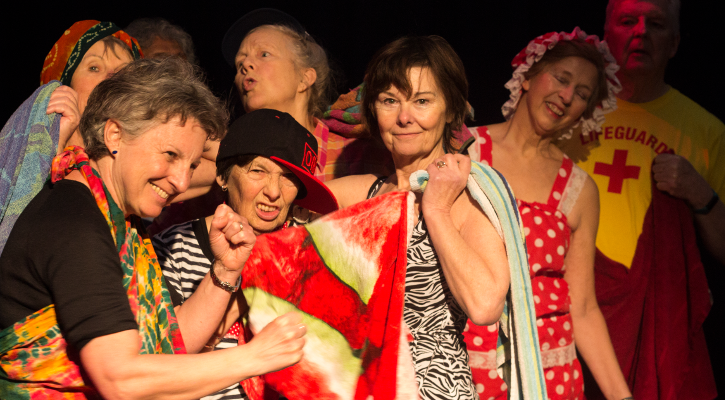 Dancers from Gerry's Attic perform during the Annual Dance Festival for older people: Full Bloom. Image courtesy of the company.
Are you passionate and knowledgeable about dance in Bristol? Well connected locally and nationally? Great at building programmes and partnerships? Ready to bring your extensive producing skills to build the potential and profile of dance in the city?
The Producer for Bristol Dance Futures is a two-year part-time freelance role, that has been created to establish and coordinate strategic programmes for Bristol Dance Futures.
Bristol Dance Futures
is a forward-facing, transitional initiative to build dance capacity and infrastructure, and embed a wide range of dance activity across Bristol.  We are pleased to have received funding from Arts Council England and Bristol City Council to develop two years of exciting, wide-ranging dance development work across the city, and we want to work with an inspiring independent producer to deliver their potential.

The Producer will establish the infrastructure for organisations to create their own programmes for dance development, ensuring capacity is built in the sector. They will provide strategic leadership for the dance sector within the city, working generously with programme partners, artists and the wider cultural sector, representing the city regionally and nationally.

Term: Nov 2019 – Sep 2021
Fee: £16,500 inclusive of all expenses
Deadline: Tuesday 22nd October, 9am BST

We will contact shortlisted candidates by Friday 25 October.
Interviews will take place on Monday 28 October at Trinity Centre in Bristol.