by sarah —
last modified

13/05/2022 09:40 AM
Assistant Bar Manager
by sarah —
last modified

13/05/2022 09:40 AM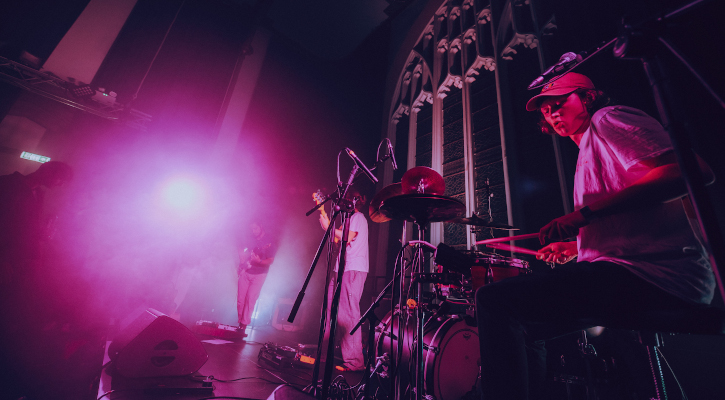 Waldo's Gift, Trinity Presents. Photo Khali Ackford
Assistant Bar Manager
Pay: £10.62 ph-£11.27 ph depending on experience 20hr pw basic + shifts
Working with the Bar Manager, you will oversee and ensure effective running of the Trinity Centre Bar, including but not exclusive of, sometimes in their absence.
Both roles will require someone who is willing to work flexibly according to our growing events calendar.
These are ideal roles for community minded music lovers who would like to lead our friendly, hard working and motivated bar team to help us raise vital funds to support our charitable activities and ensure the Trinity Centre has a sustainable future, not reliant on grant-funding.
download the Assistant Bar Manager job description and person specification and application form
complete an application form and personal details form - personal details will not be used as part of the selection process
complete our anonymous online equal opportunities monitoring form

- this will not be used as part of the selection process
email your completed application form to info@trinitybristol.org.uk with the subject header 'Assistant Bar Manager'
Please note we do not accept CV applications. For more info about how we store your data, please see our our
Recruitment Privacy Notice
.
Recruitment Policy
Trinity is an Equal Opportunities employer and actively encourage applications from all backgrounds and communities. We recommended reading the job description and person specification thoroughly and describe exactly how you meet the requirements as this is the basis on which candidates will be shortlisted for interview.
We will make reasonable adjustments to the recruitment process if you have a disability or long-term health condition, or if you need something different or additional as part of the recruitment process. To discuss your requirements, please get in touch on info@trinitybristol.org.uk/ 0117 935 1200 or pop into the Trinity Office between 9:30am-4pm Monday-Friday.
Please see our Recruitment Policy for further information.
Deadline: 9 am 25 May 2022
Interviews: w/c 30 May 2022