by sarah —
last modified

06/04/2021 09:47 AM
Vacancy: Activities Coordinator
by sarah —
last modified

06/04/2021 09:47 AM
Head wrapping workshop at Trinity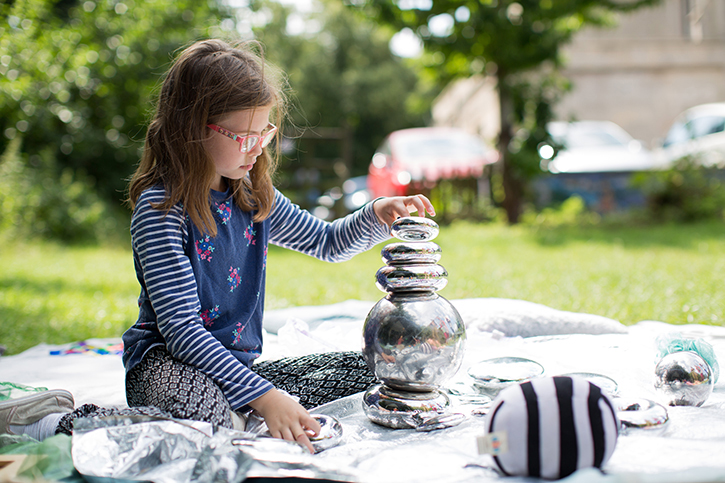 Trinity has a range of regular and one-off community activity and events. Pictured here a child taking part in garden activity in 2019. Photo Paul Blakemore
Role summary
Full-time, £20,973-£24,579 depending on experience
We are seeking an Activities Coordinator to lead in our asset-based community development approach to rebuilding our community activities programme at the Centre, post-lockdown.
We are looking for someone who is passionate about people, experienced and interested in building relationships with a wide range of communities and stakeholder groups.
The ideal candidate will have excellent interpersonal skills and the confidence and ability to talk with and listen to people from all walks of life. You will have skills and experience in community-led activity development, understanding the importance of data capture and monitoring to help build the case for place-based social action.
How to Apply
Please note we do not accept CV applications. For more info about how we store your data, please see our our
Recruitment Privacy Notice
.
Recruitment Policy
Trinity is an Equal Opportunities employer and actively encourage applications from all backgrounds and communities. We recommended reading the job description and person specification thoroughly and describe exactly how you meet the requirements as this is the basis on which candidates will be shortlisted for interview.
We will make reasonable adjustments to the recruitment process if you have a disability or long-term health condition, or if you need something different or additional as part of the recruitment process. To discuss your requirements, please get in touch on info@trintybristol.org.uk/ 0117 935 1200 or pop into the Trinity Office between 9:30am-4pm Monday-Friday.
Please see our Recruitment Policy for further information.
Deadline: 9am, Monday 26 April 2021